Sep 30, 2020 09:12 PM Central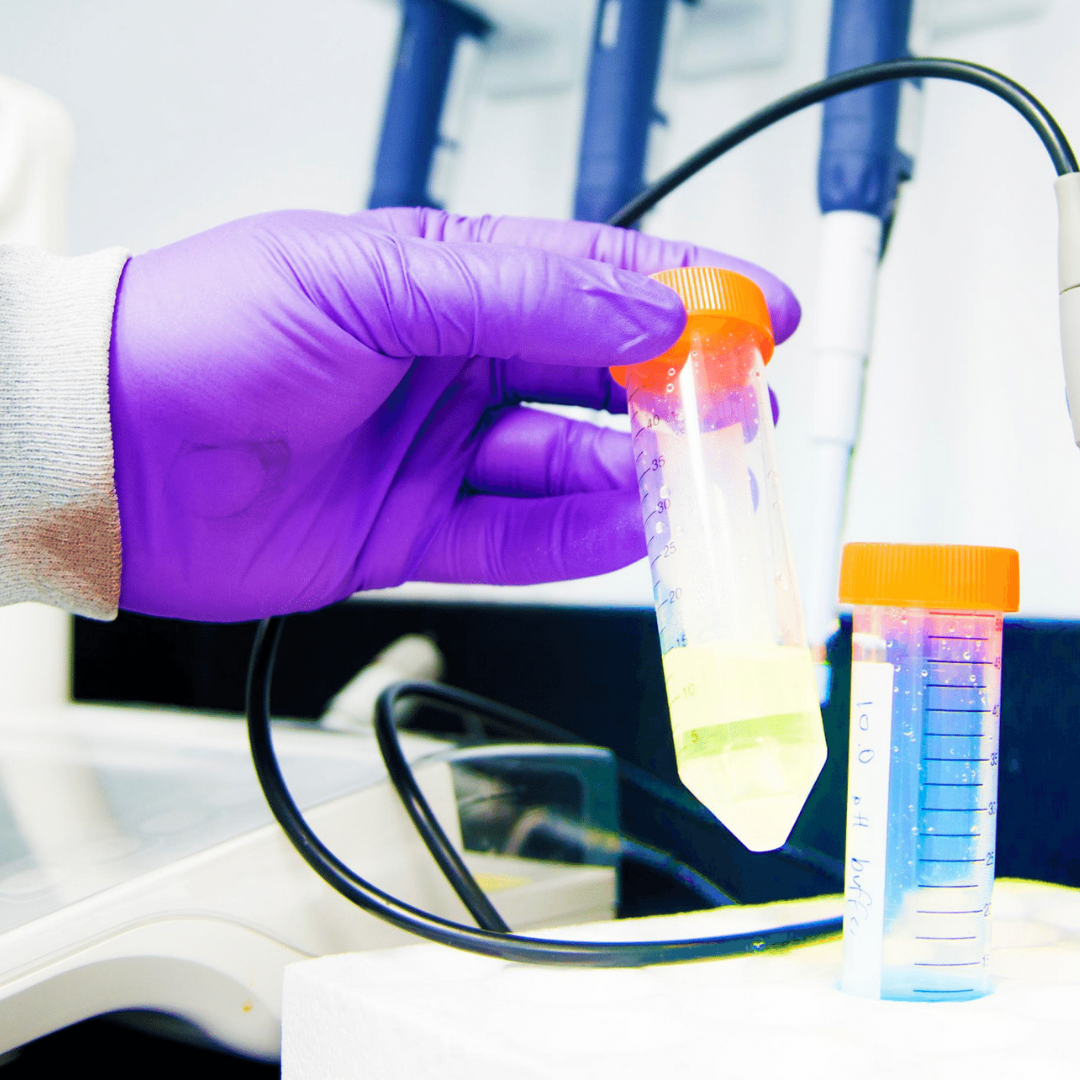 According to the American Lung Association, there are many cleaning supplies and household products on the market that can cause numerous health conditions from minor things like throat or eye irritation to headaches all the way to major things like cancer. Read more about it here…
We all know that health and wellness is on the rise.
Many products are being advertised as "safe" and "all-natural", but are they really all that safe? The packages are pretty and the labels are clever, but the more you dig, the more you find out.
Have you checked that
link to the American Lung Association
above? It explained how so many common household cleaning products can lead to health problems like eye and throat irritation, headaches, respiratory issues, allergic reactions, worsened asthma, and possibly even cancer! Yuck!!
When choosing products to use in our home, it seems easiest to just grab whatever items are available at our local stores. However, those products may not be the safest. Sadly many of them - even the "green" ones - contain ingredients you do NOT want in your house or anywhere near your family.
But what ARE those ingredients and why don't we want to use them?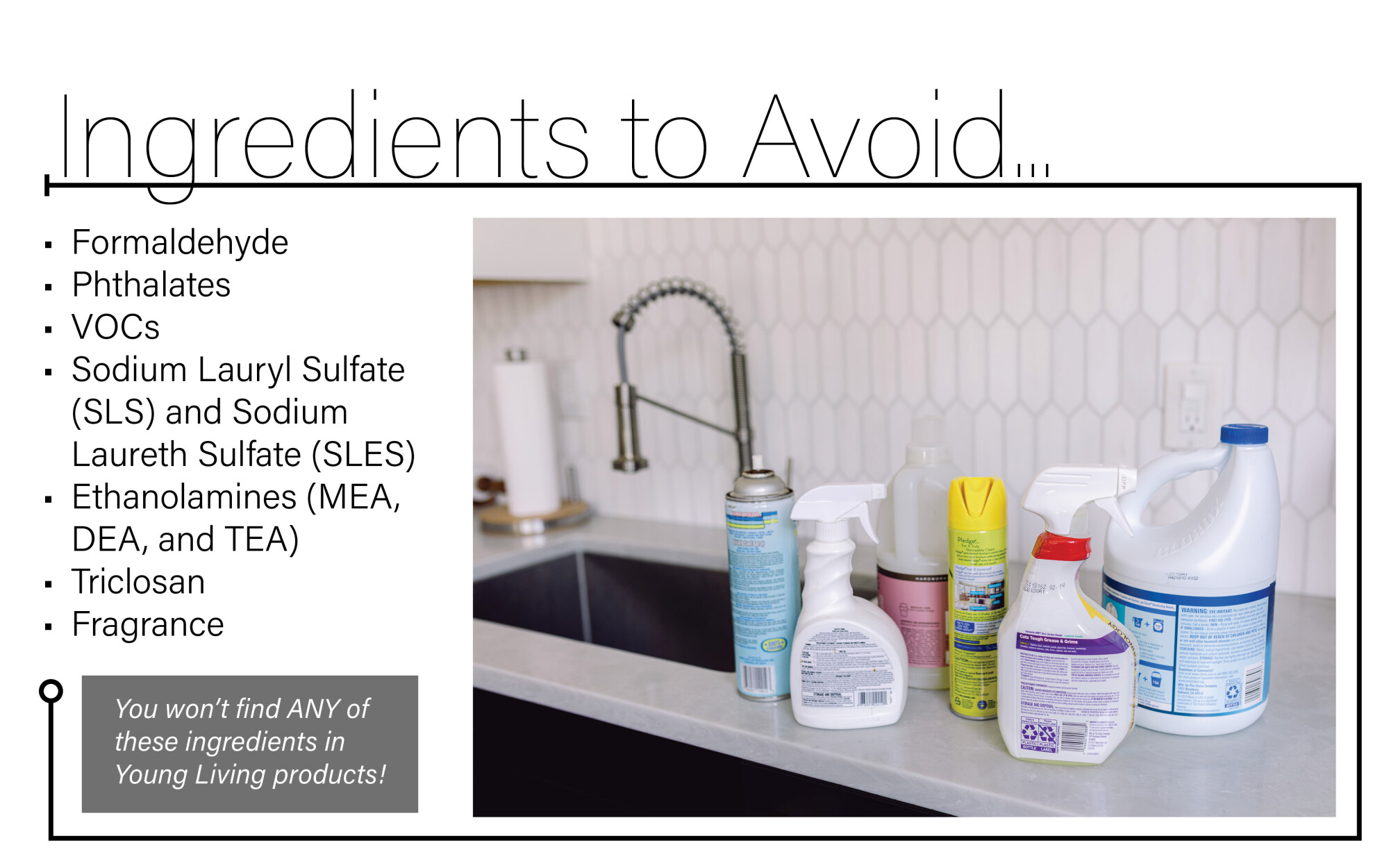 These are just a FEW of the ingredients you want to avoid when bringing products into your home. But isn't it exhausting to have to read label after label, wondering if what you're using is safe?
Well, I've found out, that I don't have to! There are not ANY of those ingredients in the Thieves product line we use. AND I can trust that what I am purchasing is truly a SAFE product. No artificial dyes, harsh chemicals, or synthetic fragrances. How wonderful is that?!
And the best part… it all comes directly to your door. Easy peasy!
*-*-*-*-*-*-*
Does this information inspire you?
You help me by leaving a comment below the blog or just cozily sharing it with others who need it.
Have a question?
Then I'll create a blog about it!

contact me
Also, follow my informational "Modern Way of Living" videos >>>
YOUTUBE channel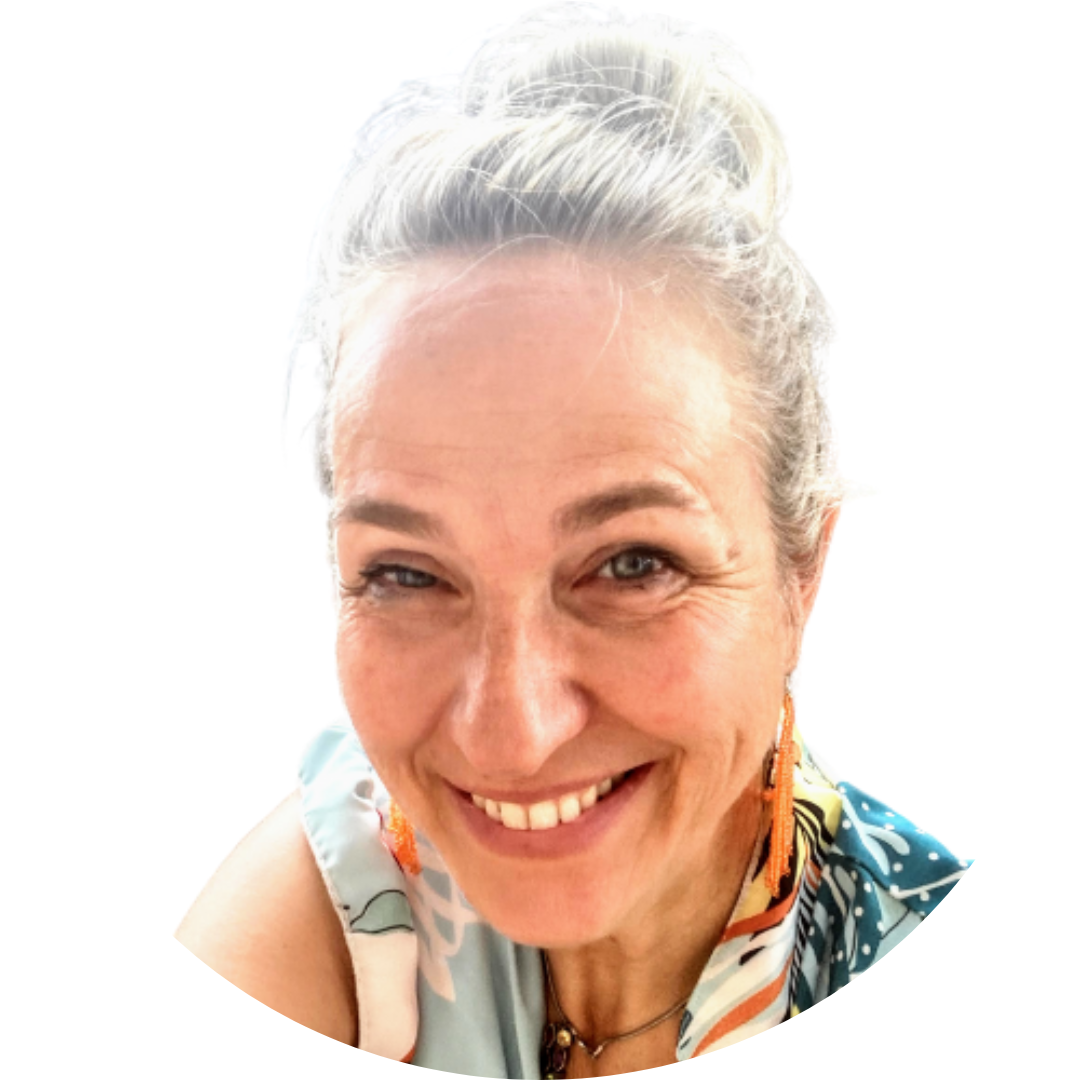 What is that ONE NEXT STEP for you?
find help with everyday simple tips and topics!